---
MERRY FUCKING CHRISTMAS
Wednesday, December 25th, 2002
---
Oh, wait. Fuck Christmas. It sucks. The one time of year where everyone on the road is from out of town and doesn't know where the fuck they are going so they almost run into you but you swerve out of the way only to hit and innocent child riding a scooter but not one of those motorized scooters, one that folds up so they can take it you their gay middle school and show it off to all of their "yo, yo, wassup homie" friends.
But what doesn't suck is a new piece of American propaganda dealt out for free to us at the cost of $6 million to the taxpayers. It is an excellent first person tactical shooter called America's Army.
Go get this piece of goodness


www.americasarmy.com
-Fire Imp
1.2 PATCH RELEASED!
Wednesday, November 28th, 2002
---
The 1.2 patch for Battlefield 1942 is out now! It improves the game dramatically by fixing many netcode and client prediction issues as long as gameplay issues. Grenades are 40% less effective against tanks and the B17 can drop it's load in about 2 seconds. Much much more.
Go download it at:


File Planet
3dGamers.com


-Fire Imp
FROM THE FRONT
Wednesday, October 23rd, 2002
---
I have now successfully moved out of my parents' house and into my own apartment. It took a week but we now have a phone line and internet and have already signed up for DSL. It will be hooked up in a couple weeks. As for now, I work, work, work, work, do homework, go to class, sleep and then play BF1942 every so often. That's all the news for now be sure to tune in next week when I show the results of how beer affects my flying abilities.


-Fire Imp
IM MOVIN' OUT
Tuesday, October 1st, 2002
---
I think I'll be moving into my own place very soon (meaning out of my parents house). I've found an opening in an aparment complex thats real close to all my daily activities. And it has support for DSL! I really can't stand living with my mom and my broter lately so I'll be happy once I'm out. Oh, and one more thing... Calculus sucks. Oh, and also, I landed a B17 upside down today.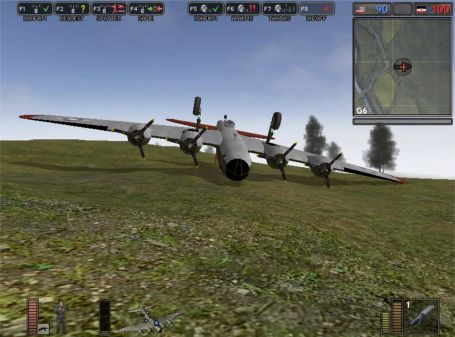 -Fire Imp
SEEN ME ON THE BATTLEFIELD?
Monday, September 16th, 2002
---
Well, a lot happened to me this week. I bought a 'new' car. New, meaning new to me. It's a 1962 Ford Galaxie 500 and it can now be found in my automobiles section. I also obtained a copy of Battlefield 1942 for $50 on Friday. Then got to work and realized they had it since Tuesday and it was 10 dollars cheaper. Oh, well. I've been having fun playing BF1942 with my brother on my home network but the internet is another story. The game, for me, is plagued with horrible connection problems due to the fact that I run on 56k. If they iron out these bad ping issues I could have a blast playing the game but as of now, it is a rare occurance. Also, lately I have tons of homework for calculus and humanities so that leaves me about zero time to work on DoD_Cester. I'll try to find some time this week.


-Fire Imp
NEW SITE DESIGN
Tuesday, September 3rd, 2002
---
Just updated the site design. Added a bunch of new stuff. And I am at a bit of a stand still on DoD_Cester. Battlefield 1942 comes out in about 1 week and 4 and 1/2 hours. Here's a beautiful screenshot just because I think it is neccessary: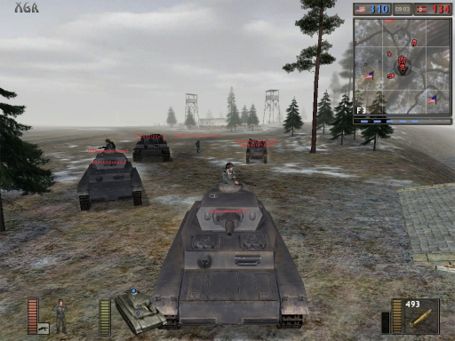 -Fire Imp